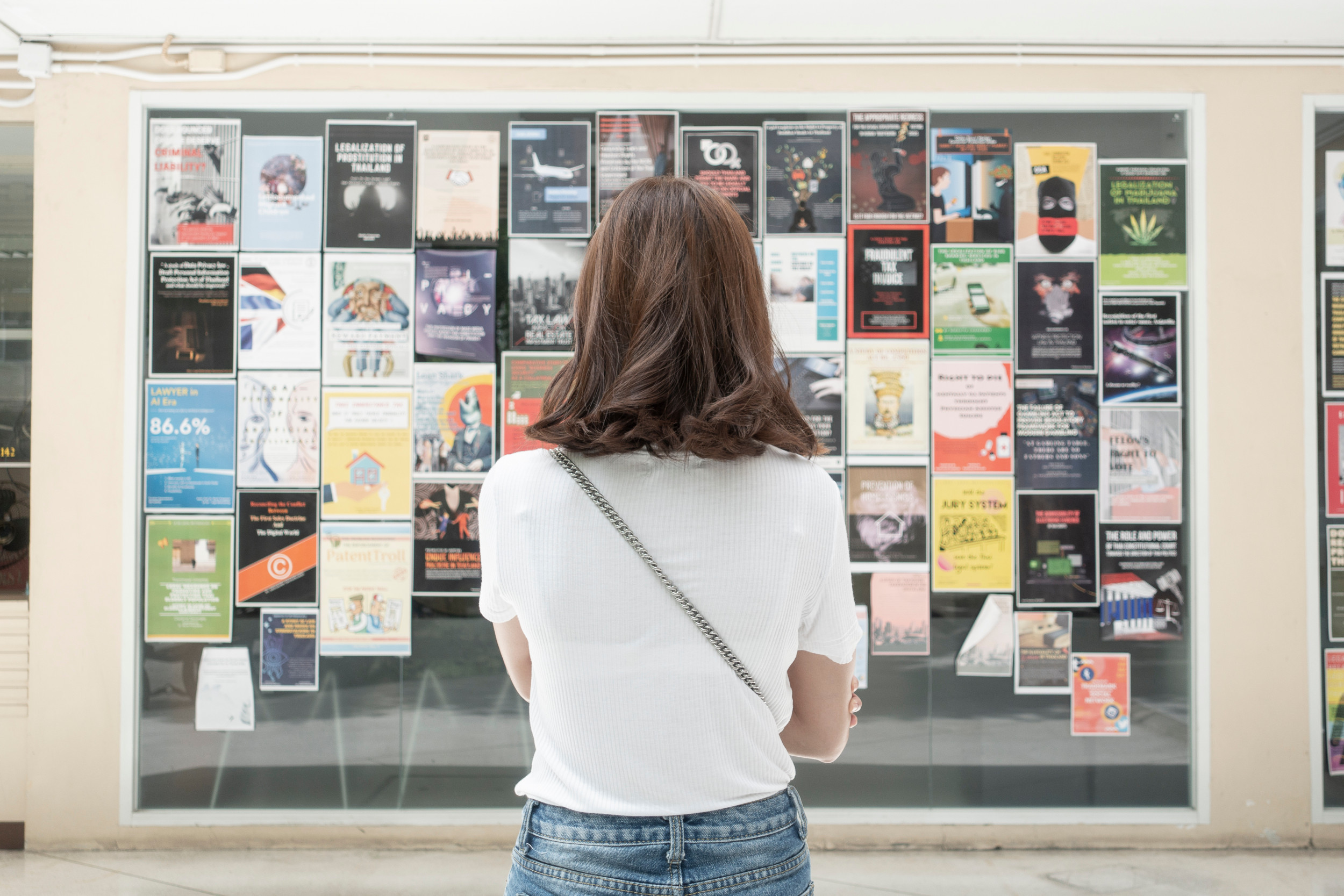 Why print is not dead in the digital age
The internet these days is full of online advertisements for small and large businesses in all types of industries. Virtually every successful business has a website and a newsletter. They also regularly use other forms of digital promotion to win new customers and maintain the loyalty and interest of repeat buyers. It makes sense because digital marketing offers businesses a versatile way to reach global audiences from anywhere.
When you can read a flyer online and check out the "About" section on a company's website to learn more about its brand and ideals, it might seem at first glance that print advertising is a thing of the past. .
However, this is far from the truth. With digital marketing saturating the internet, print advertising offers businesses a way to stand out.
Business cards
Even with the availability of business information on websites, business cards are still everywhere, in banks, stores, real estate offices and other corporate buildings. There is a solid reason for this.
When customers can hold a tactile and visually appealing contact reference in their hands, they are much more likely to feel a personalized connection to the brand. On the Internet, individuals can easily leave a page and forget what they just read, whereas a physical card will serve as an unobtrusive reminder in someone's wallet or on a desk for later follow-up.
The effectiveness of business cards is further enhanced by the fact that businesses can display them anywhere. Business cards with contact information, a logo and an effective graphic design give each client or business partner the immediate impression that the company presented is professional and trustworthy.
Catalogs
Printed catalogs serve as a comprehensive guide to a company's range of services or products. Customers can place a catalog on a desk, table or shelf, making it easy to access this valuable printed reference. Some customers encounter a brand for the first time browsing a physical catalog while sitting in a waiting room.
Not all potential customers are active Internet users. If a business focuses solely on digital advertising, it will successfully market to a large audience of users online, but miss many opportunities to win customers who interact much less with the Internet.
Printed catalogs allow customers to view product information, images, and prices at their convenience before marking selected pages for future reference.
Posters
Inexpensive yet powerful, posters are one of the fastest and most effective forms of promotion, especially for local events.
An organization can display printed posters in a wide variety of locations, such as interior and exterior walls of buildings and on bulletin boards. This makes posters an ideal way for businesses to advertise to a large audience. The colorful appearance and succinct details featured on posters allow a business to convey key information about an event to passers-by in seconds.
Leaflets and brochures
Businesses frequently use printed flyers to spread information about an upcoming sale or some other type of event. As a short-term promotional tool, companies typically print flyers on one or both sides and distribute or mail them to specific people.
As with other printed materials, this ensures that prospects who aren't specifically browsing a company's website or subscribed to their newsletter will still not miss any important events.
Often printed on durable paper, brochures contain creases and feature detailed references to company services or events. Brochures often serve a similar purpose as flyers, although brochures usually contain more detail.
Like flyers, brochures are easy to distribute or send to prospects. Businesses can also display them in a busy area, such as a waiting room, where customers can pick them up to inquire about various services.
Print and digital advertising offer their own unique advantages.
Digital advertising is a very effective way to increase your customer base, especially if your business wants to advertise its services or products outside the country.
For local advertising purposes, physical promotional items allow your business to connect with prospects in a more personalized way.
For businesses concerned with increasing revenue and overall brand engagement, a combination of digital and print media can help capture the attention of a wider audience.