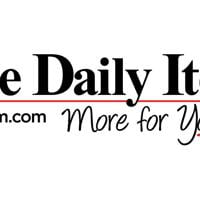 Weekend meetings from 15 to 17 Jan | Calendar
the 1972 Milton class is looking for the addresses of the following students: Rose Bastian, Raymond Beck, Steven Brown, Renee Coup, Haron Gair, Richard Gorell, Charles Klinefelter, Dann Mertz, Fay Miller, Urban Passmore, Stephen Reichard, Susan Shreck, Stephen Smith, Sally Snyder, James Thomas, Linda Wagner, Steven Wagner, David Watts. If you can help, send information to [email protected]
the Northumberland Secondary School Alumni Association will meet at 7 p.m. on Monday, January 17 in the borough's Savidge meeting room. Committee members are requested to attend with interested guests.
the West End Library Board, Laurelton, will meet at 6:30 p.m. on Tuesday, January 18.
Seven Audubon Mountains The educational program on Wednesday January 19 will be held via Zoom. Lauri Shaffer will present on "Nature Photography – Keeping it Fun and Easy". Lots of tips for getting great photos with a Zoom lens or DSLR without a tripod will be shared. To register for this Zoom presentation, send a request to "[email protected]"
the Milton High School Class of 1967 will meet for breakfast at 9 a.m. on Thursday, January 20 at the D&D Family Restaurant, 219 Main Street, Watsontown.
the Union County Library System Board will meet via Zoom at 4:30 p.m. on Tuesday, January 25. Links to attend the meeting will be listed at www.unionCountyLibraries.org/info/library-boards
the Northumberland High School Class of 1963 will meet for dinner at 5:45 p.m. on Thursday, January 27 at Front Street Station. Guests are welcome. RSVP to Phil Hallden at 570-473-3504.
the Susquehanna Valley Quilt Guild will meet at 6 p.m. Thursday, January 27 at Pennsdale United Methodist Church, 658 Village Road, Pennsdale. Members should note that the January, February and March meetings will start at 6:00 p.m. The program will be presented by a member, Kris O'Neill from Jersey Shore, who will turn us all into text quilters. A workshop will be held from 9 a.m. to noon on Saturday, January 29 at the church. Members are invited to help make quilts that will be sold at the Quilter's Corner Quilt Show in March.