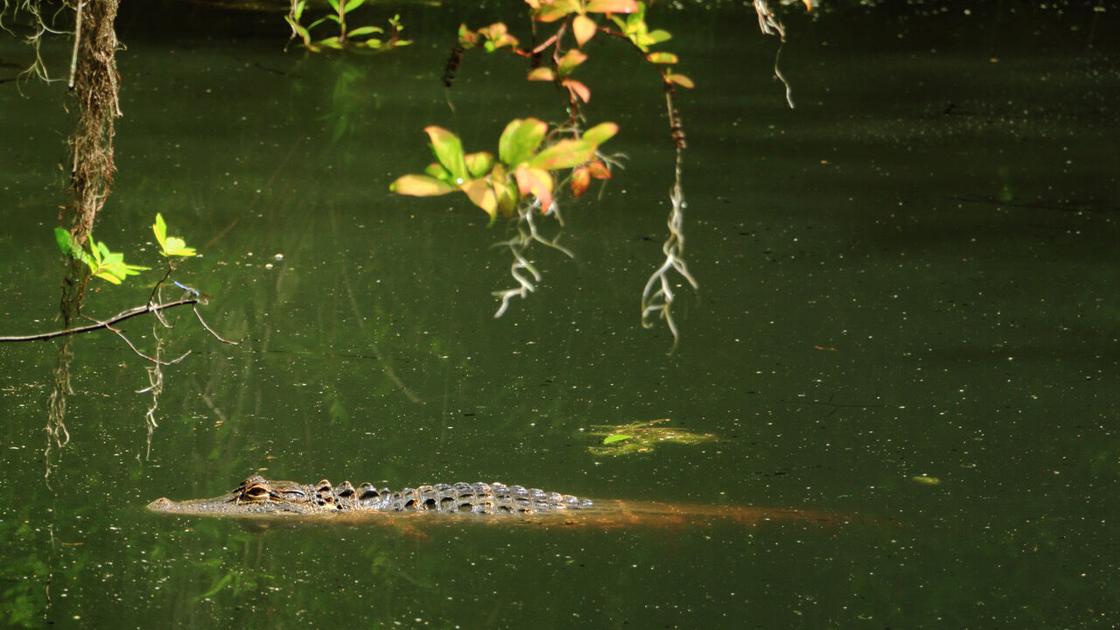 TOM POLAND: Catching alligators | Opinion
[ad_1]
Wilkinson nicknamed an alligator "Truck Biter". Over the years he had caught the alligator several times and each time he got bigger. The last time he caught it, the alligator was 12 feet one. Two Argentine biologists, Andre and Pablo, were with Wilkinson to see how he captured alligators, as they used a similar approach with caimans.
"When we released him he was pretty crazy," Wilkinson said. "The gator tore off the wing of a nearby truck."
So what's it like to catch a big alligator that can rip off a fender? You might think this is a scary business, but Wilkinson said it was all too fast to be afraid. "Fear gets you nowhere. You have to think of something besides being afraid. If you want to get "and", be brave and get "and". You do it in a way that has been proven to work. You have a team that works with you; each person has something to do. It's like doing surgery. If there is a dangerous aspect, we try to eliminate it.
Almost 40 years of experience have refined Wilkinson's approach to capturing alligators. Still, he asked an alligator to get more. "In 1993, the team I was working with had a daughter, Sudy, with her." He also had two comrades who worked with him, Mark and Andrew.
"We had caught a lot of alligators one morning and Mark, who was starting to get tired, warned the crew to be careful. He told them that catching alligators was like riding a motorcycle. Just when you think you know how, you find yourself with a handlebars on your back. The next alligator put both of Mark's hands in its mouth.
[ad_2]