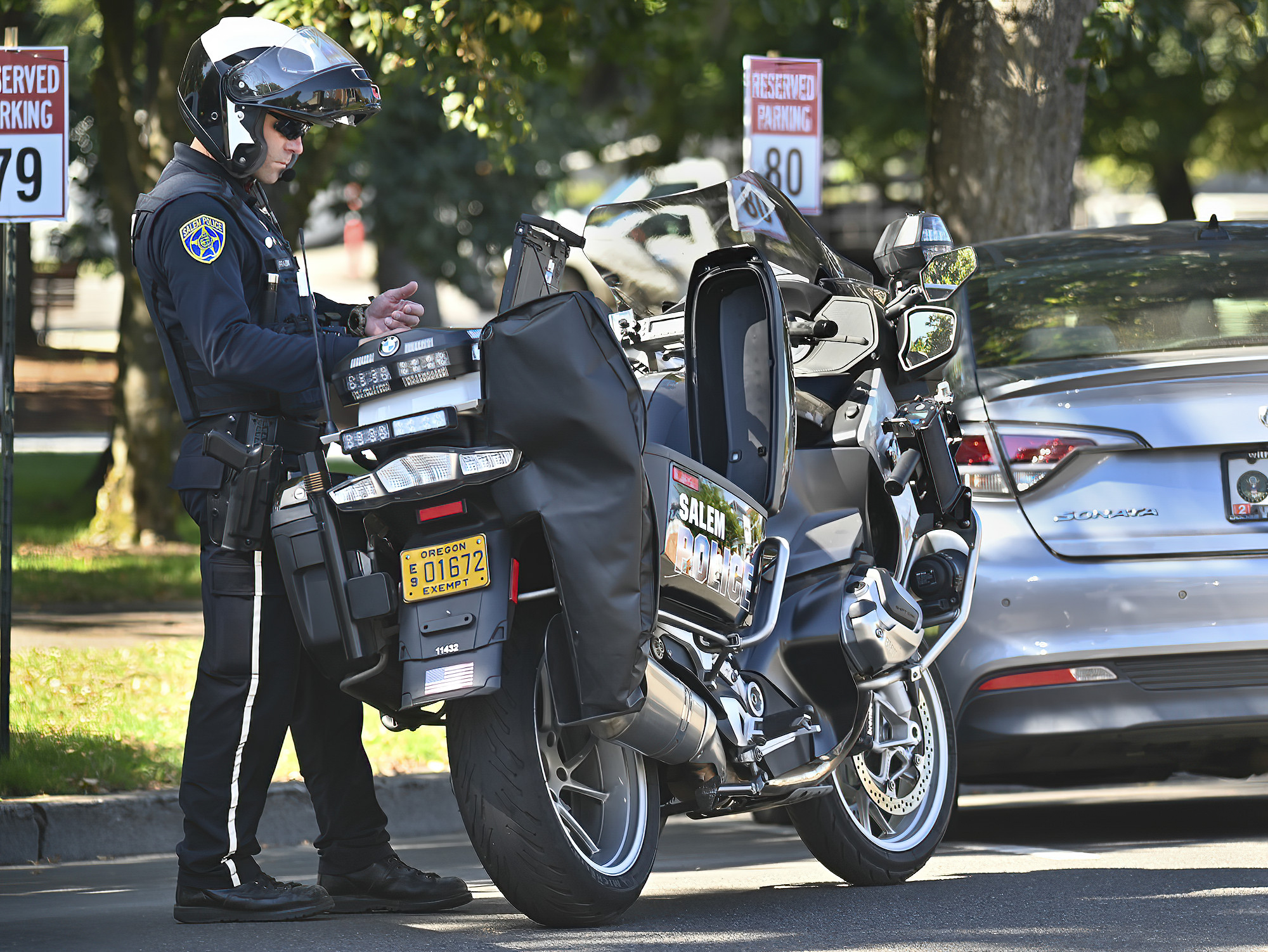 Salem police focus on downtown crosswalk safety warnings
Salem police stepped up their presence downtown last week, seeking to educate drivers on crosswalk safety and handing out citations only for serious violations.
As children head back to school, the Salem Police Department's traffic crew spent two days on a crosswalk safety campaign, with the help of an $8,000 grant from the Oregon Impact.
According to Salem police spokeswoman Angela Hedrick, the nonprofit provides road safety grants to state law enforcement agencies for campaigns focused on keeping streets safe.
"Motorists also need to pick up the pace of monitoring child pedestrians, as well as adults," Hedrick said in an email.
To spot crosswalk violations, Salem police assigned officers Thursday, Sept. 8, to the Northeast Court and Waverly Streets area, as well as Monday, Sept. 12, to the 2200 block of Northeast Center Street and the 1500 block. from Northwest Edgewater Street. , the department said in a Facebook post.
Hedrick said the agency has been campaigning on crosswalk safety for a few decades, and they focus on education.
Officers stop drivers for crosswalk violations, talk to them about the law and the importance of road safety, and provide them with pamphlets containing information about the crosswalk law.
"Officers are focused on this individual educational opportunity and issuing warnings to drivers, although citations are issued for those who commit gross violations," Hedrick said.
Under state law, drivers must stop when a pedestrian crosses a crosswalk. Failure to do so is a Class B traffic violation, subject to a presumptive fine of $265.
The department did not yet have the total number of citations given during the recent campaign.
Contact journalist Ardeshir Tabrizian: [email protected] or 503-929-3053.
JUST THE FACTS, FOR SALE – We report on your community with care and depth, fairness and accuracy. Receive local news that matters to you. Subscribe to Salem Reporter from $5 per month. Click on I want to subscribe!