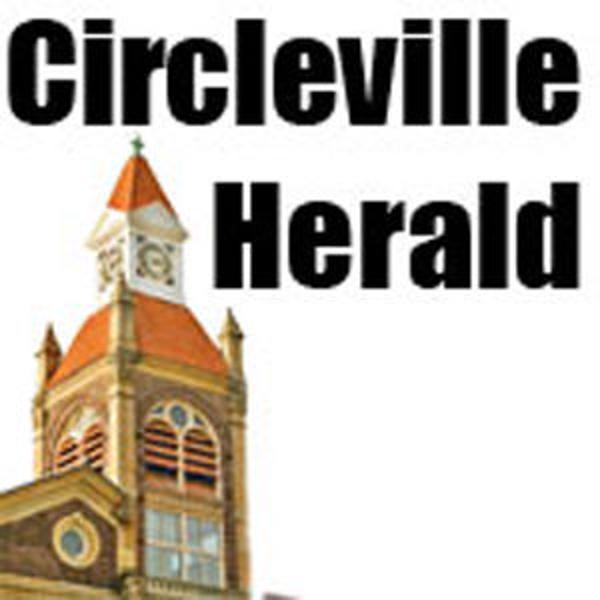 Pumpkin Show will feature new entrepreneurs and a digital platform | New
[ad_1]
CIRCLEVILLE – The Circleville Pumpkin Show is back this year and it will be both different and the same as in the past.
Barry Keller, vice president of the Pumpkin Show, said several companies have gone out of business or decided not to return after closures and cancellations last year. This year.
"After a year of cancellation of the Pumpkin Show and many businesses that changed hands or closed their doors, it resulted in us entering into a new ride contract with Poor Jack Amusements out of Indiana," said Keller.
"Some of their previous equipment was already at the Pumpkin Show, so they know us and we will be using some Kissel equipment again this year, such as wiring for vendors and staff to set up the new rides. This is a new opportunity for us.
We also have a new tent business; the previous supplier has also ceased operations. We use Columbus O'Neil tents. They have a different style tent than what we are used to, a bit smaller. Instead of 12 by 12 feet, they are 10 by 10 feet.
Keller said that with the new ride company, the Pumpkin Show will be organized a little differently.
"There will be different rides and they will be in new spaces, which means we can put another stand in one place instead of being occupied by a ride," he said. "There will be changes in the presentation of the show. It's a change that people can go through and check out everything and how it's different.
Nanisa Osborn, administrator of Pumpkin Show, said that with the new tent business there is a change in the way tents go up and down and it might not be as fast as in years past for that they solve some problems.
It will be something that people will watch … they will notice it.
"It's going to be a learning curve for all of these new businesses, so it might not be as fast and efficient as it has been because they are also learning," Keller said. "The goal will always be to have the city as clean as a pin, back to normal, by Sunday night."
In addition to these physical changes, things behind the scenes have also changed, including the addition of online registration. Osborn said he was well received.
"We had over 125 entries for the baby parade in the first 24 hours," she said. "People seem to like the process; you just need to go to our website and at the top there is something that says "sign up" and it will take you to all the opportunities and you click on the one you want. "
Osborn said the parade and vendor apps will be fully live next year for the 2022 Pumpkin Show.
"We hope that by 2022, if you want to register to participate in one of our contests or be part of a parade, or be a seller, you will be able to do it all online," she said. .
"We are trying to adapt to the current age group. Most people who have babies right now are used to having their entire lives on their phones. We try to pull ourselves together on it and catch up with them on it. "
Osborn has said for a long time that there has always been a QR code to get people to their website, but this year they'll have to schedule and they've cut back on the number of printed schedules they have.
"People will scan it with their phones so they can access what's going on in the living room," she said. "These codes will be everywhere. We will have them at the information booth and in all the main places in town so you can just scan and get everything that is going on that day. This is a big step for us; the fair did something similar, so we'll give it a try and see how it goes.
We know we have a crowd that wants something paper in hand, but we don't print what we have in the past at all.
Keller said the beauty of the new technology is that it's faster and you can receive instant confirmation.
"At the fair they had QR codes and they were so fast, so we're going to do the same things," he said.
Other changes for the Pumpkin Show 2021 include not having any nightly performances on the main stage, as they weren't very busy in 2019.
"All of our entertainment will be parade-level and there won't be any, other than the Miss Pumpkin Show pageant, but otherwise it will be empty," Keller said.
"The other scenes might have smaller acts, like the cloggers or the dynamic mention, but as far as the other acts go, we won't have that."
The OSU Marching Band returns this year and will help draw large crowds.
"They've been here for seven years and we're very fortunate to have a healthcare logistics sponsor to sponsor him," Keller said. "There's a ton of stuff to bring them here Thursday night for the marching band parade. They are a big draw to the show and we are happy that they are coming.
When it comes to suppliers, a bunch of old and new suppliers are coming back.
"A lot of vendors have gone out of business due to the lack of revenue, so we have new vendors and returning vendors," Keller said. "We've heard that we have local groups that won't have a booth, especially due to concerns about COVID and their volunteer staff. We fully understand this, so there will be new suppliers.
Regarding changes to the festival regarding COVID protocols, Keller said the Pumpkin Show left it to each person to take care of on the streets, but they can take certain protocols inside different buildings and they report to individual committees. .
"We're an outdoor event, so we can take some protocols, and we're still working on it," Keller said.
"Volunteers at the flower show, art show, preserves, etc. are still discussing how they want to handle this. We don't have a definitive answer and it can be anywhere, wide open, or it can be everything. Because they are in our buildings, we may do some things in the name of the safety of our volunteers and all visitors. "
Osborn said if people have any concerns about coming downtown and participating, they have to make the decision for themselves.
"We encourage them to wear a mask if they wish, but we believe these concerns should be individual decisions," she said.
Keller echoed his sentiment.
"We think it's a personal choice and they can take whatever precautions they feel are necessary, even if it means not attending," he said.
"You make the same decisions whether you go to the fair, to Walmart or if you go anywhere, it's a personal decision. I don't think we should be dictating what a person should do, but rather they. should make their own choice. "
[ad_2]