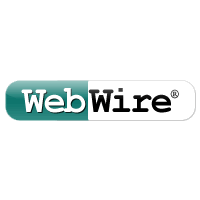 FUJIFILM Presents Storytelling Students with Artists Den, Offering Student Filmmakers the Exclusive Opportunity to Work on Critically Acclaimed Music Series
[ad_1]
FUJIFILM North America Corporation, Electronic Imaging Division Announces Next Chapter of its Create forever series, Storytelling Students with Artists Den, a short collaborative documentary about the journeys of three budding filmmakers as they learn to present and create a powerful short bio-film for Artists Den with a groundbreaking R&B artist CauClay .
The three filmmakers, Yolanda Hoskey, Jasmine LeCount-McClanahan and Harry Montas, had the rare opportunity to participate in the recording of an episode of Direct from my lair, an ongoing concert series featuring some of the world's best musical talent. Learning firsthand how to tell someone else's story through their own lens, these three emerging creatives embarked on a journey with seasoned storytellers from the Fujifilm community to find a new perspective on the story of Clay and create a 60 second movie. film to help bring audiences closer to the artist behind the music, and a step behind the curtain of the overall series, Direct from my lair, and the creative collaboration involved in producing a major show with top performers.
??Create forever is the personification of our community and the voice of our brand? said Victor Ha, senior director of marketing and product development for the electronic imaging division of FUJIFILM North America Corporation. We believe in goal-driven storytelling and can't wait to see more diverse voices rise to the surface as we continue to create more chapters of this story.
The team behind the creation Storytelling Students with Den Artists received around three hundred applications, made 174 calls with students to find out more about them, and refined the selections from there. The goal was to find people who had an overwhelming desire to specifically create stories that would make an impact.
As a member of Storytelling Students with Den Artists collaboration, the selected students learned about the process of making a film during a two-day workshop and applied this knowledge to create a short biofilm chronicling their interpretation of Cautious Clay's experience on Live from my lair. Students used FUJIFILM X Series cameras and lenses to gain hands-on experience in producing a multi-camera live event; a creative challenge rarely taken up by filmmakers at the start of their careers.
?? Young creatives have wonderful storytelling instincts, ?? said Ha. "Being able to walk alongside them and help shape their voices through this project has been truly inspiring. This is an incredibly passionate group of filmmakers, who have sacrificed their entire lives for the opportunity to add their voice to the conversation. We hope what they have created encourages other young creatives to continue to refine their voices as they continue to create.
?? For over a decade, Artists Den has supported some of the most talented creative voices in music. From emergence to workbench, we've always focused on the artist first, as every story is as unique and important as the creator behind it. For Season 2 of our Live from My Den series, we partnered with Fujifilm because they understand the importance of amplifying unheard voices and empowering the next generation of storytellers, "said Amber Mundinger, Director Operator and Creative Producer for Artists Den Entertainment.
To see the students ?? Cautious Clay's short film and their journey mini-documentary, please click here.
About Fujifilm
FUJIFILM North America Corporation, a marketing subsidiary of FUJIFILM Holdings America Corporation, consists of five operating divisions and one subsidiary. The Imaging division provides consumer and commercial photographic products and services, including: photographic paper; digital printing equipment, as well as service and support; personalized photo products; movie; single use cameras; and the popular INSTAX® range of instant cameras and accessories. The Electronic Imaging division markets consumer digital cameras, lenses and content creation solutions, and the Graphic Systems division provides products and services to the graphic printing industry. The Optical Devices division provides optical lenses for the broadcast, cinematography, CCTV, videography and industrial markets, and also markets binoculars and other optical imaging solutions. The Industrial and Corporate New Business Development division offers new products derived from Fujifilm technologies. FUJIFILM Canada Inc. sells and markets a line of FUJIFILM products and services in Canada.
For more information, please visit https://www.fujifilm.com/us/en/about/region, go to www.twitter.com/fujifilmus to follow Fujifilm on Twitter, or visit www.facebook.com/FujifilmA North America like Fujifilm on Facebook.
FUJIFILM Holdings Corporation, Tokyo, Japan, brings cutting-edge solutions to a wide range of global industries by leveraging its in-depth knowledge and foundational technologies developed in its relentless pursuit of innovation. Its proprietary core technologies contribute to various fields including healthcare, highly functional materials, document solutions and imaging products. These products and services are based on its broad portfolio of chemical, mechanical, optical, electronic and imaging technologies. For the fiscal year ended March 31, 2021, the company achieved worldwide revenue of $ 21 billion, at an exchange rate of 106 yen to the dollar. Fujifilm is committed to responsible environmental management and good corporate citizenship. For more information, please visit: www.fujifilmholdings.com
About the artists' lair
Artists Den is a critically acclaimed digital TV and music series best known for presenting intimate and secret concerts by extraordinary artists in non-traditional and often historic settings for the TV show. Live from the artists' lair. The show connects fans with a unique and intimate musical experience for some of the best performers in the industry. Featured artists include John Legend, alt-j, Alabama Shakes, Ed Sheeran, Imagine Dragons, Lady Antebellum, The Killers, Zac Brown Band and Shawn Mendes.
Our artists have performed in a variety of extraordinary venues including Graceland, a Masonic Temple, a 1930s silent movie theater, the world's oldest merchant ship, a former Archdiocesan Cathedral, the New York Public Library, the Metropolitan Museum of Art, and a repurposed window factory in Brooklyn. The Artists Den filmed 70 episodes and airs worldwide in UK, China, Japan, Germany, Australia, New Zealand, Canada, Israel and Latin America. For more information visit https://www.ArtistsDen.com.
###
All product and company names mentioned in this document may be trademarks of their registered owners.
This news content may be incorporated into any legitimate news gathering and publication effort. Linking is allowed.
Press release distribution and press release distribution services provided by WebWire.

[ad_2]