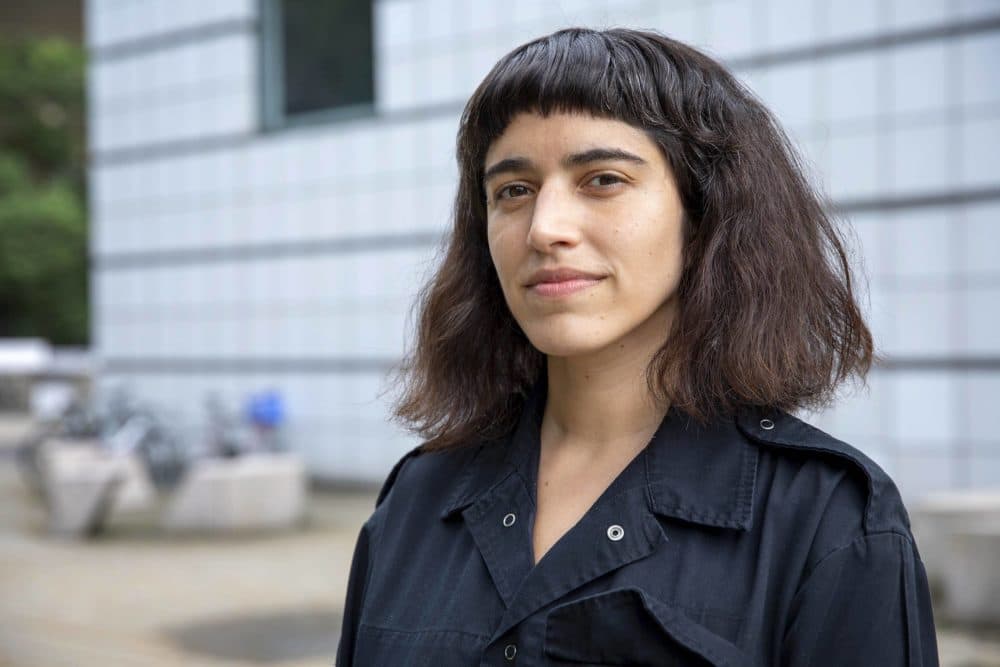 For multimedia artist Nicole L'Huillier, sound is a portal for change
[ad_1]
Multimedia artist, Nicole L'Huillier wishes to invite you to become a membrane and to prepare yourself to assimilate and embody the vibration.
"Why I am obsessed with sound and why I like working with sound is that sound is a portal," explains L'Huillier, who comes from Santiago, Chile, and is studying for a doctorate. at the MIT Media Lab. "Listening and moving on sounds that vibrate, resonate, can actually change your states of consciousness. And for example, you can reach trance states and love psychedelic states.
Although she collaborates with physicians, robotics engineers, and other tech thinkers, her work requires audiences to clear their minds, unlearn their conditioning, and get back to basics. "How do we form parts, how do we inhabit with and in this universe? she asks.
L'Huillier was trained as a musician and architect. She performed in a group, Cóndor Jet, in Santiago, but after becoming an architect her music took a back seat. Feeling fragmented, she wanted to create a practice that could support and connect all parts of her. Now at the Media Lab, his work oscillates at the intersection of science, technology and art. She explores the numinous in relation to cosmologies. It's spiritual in a way, but it's totally non-religious.
Its sound textures are trippy and hypnotic, inviting participants to dive so deep that they step into the multiverse. Her work often explores sound as a means of understanding and navigating different spaces. "A sound, for me, is a way of engaging with different multidimensional realities, what we call the pluriverse.
"A sound, for me, is a way of engaging with different multidimensional realities, what we call the pluriverse.

Nicole L'Huillier
His traveling sculpture, "The PARACANTORA", seeks these responses from the smallest particles deepest within, to the largest bodies in the vast expanses of the cosmos. The physical sculpture is just a tripod with colorful horned speakers, but its simple design belies its extraordinary capabilities.
It is a note-taking device; the sculpture houses environmental sensors that translate invisible forces like electromagnetism, temperature and pressure into sound in real time. He traveled to CERN's Large Hadron Collider in Switzerland, as well as to the ALMA and Paranal observatories in Chile.
"From particles and the smallest components of reality, to larger ones, like the cosmos," explains L'Huillier. "It is looking in one way or another inward and outward, these very opposite places but to understand similar phenomena."
Being in Boston for a graduate program and taking up more academic space has been a big change. At first, she struggled to connect with the DIY art scene. She says things felt a lot less integrated and collaborative here, largely because of the cost to the city. But she was able to connect more with other artists thanks to her group, Breaking Forms, with her husband Juan Necochea.
Their music is part a diary, part a declaration of love and filled with exploration, science and a call to emptiness. And like his other works, it is often about sonifying the elements that make up our reality. Their song, "Microbailes," for example, is a sonic representation of the DNA sequence of a tardigrade – a micro-animal also known as the water bear, which survived the five mass extinctions.
By exploring the most basic forms and origins of the cosmos, L'Huillier brings his audience back to reality.
"The world is not in a good place. I think that if my work resonates, it is because people feel the urgency for change."

Nicole L'Huillier
"The world is not in a good place," she says, but her work offers a different perspective. "I think if my work resonates, it's because people feel the urgency for change." While art is often about gathering information and becoming aware of space, she says it's more about unlearning than learning. She wants people to be flexible and dynamic when they engage in this dialogue. His work reminds audiences that they too are just a vibration.
"It's time to re-articulate a lot of things and my work speaks about it a lot," says L'Huillier. "It's about meeting other paradigms, it's about being able to be flexible, to vibrate, to oscillate just like sound.
[ad_2]