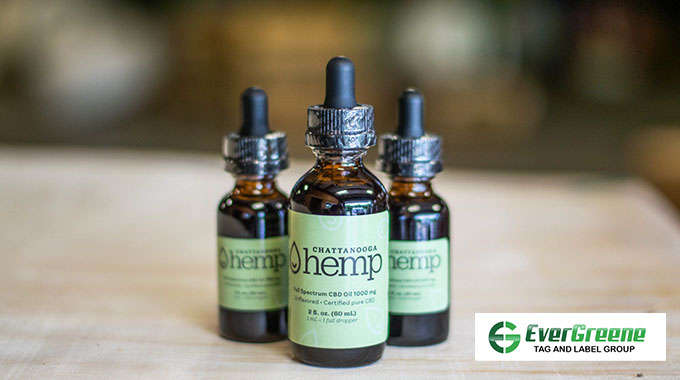 EverGreene Tag and Label Group expands its team
[ad_1]
EverGreene Tag and Label Group has hired Lou Kiernan as a Senior Account Manager for the Upper Midwest and Northeast regions of the United States, as well as national opportunities that match his expertise. He will be responsible for the planning, organization and conduct of all related sales activities and will be based in Knoxville, Tennessee.
Mike Vejar, Vice President of Sales and Marketing, said, "Lou is a very successful performer and has consistently shown good results throughout his career. He has worked with original equipment manufacturers and consumer goods companies of all sizes. He also brings effective technical experience that will help our existing and potential customers meet their needs for decorative and functional graphics involving nameplates, overlays, labels and die-cut components. '
Kiernan has over 30 years of experience in the industrial and CPG (Consumer Packaged Goods) markets. A highlight of his career is his focus on maximizing opportunities for expansion and retention of accounts through effective account planning and business review processes involving value engineering, design and management. product development, and the consolidation / harmonization of parts.
Prior to joining EverGreene Tag and Label Group, Kiernan served as Director of Business Development for GM Nameplate, a supplier of graphical overlays, capacitive touch keys, backlighting, elastomeric devices, optical encoders and heat sinks. positive temperature coefficient. Kiernan was responsible for developing and maintaining business with leading original equipment manufacturers and suppliers in the appliance and automotive markets. He holds a Bachelor of Science in Business Administration from the University of Valparaiso, Valparaiso, Indiana.
EverGreene Tag and Label Group has also appointed Greg Leighty as Managing Director of its Dixie Labels conversion operation in Ooltewah, Tennessee, and Brad Tullock as Managing Director of its ALG Labels and Graphics conversion operation in Birmingham, Alabama.
"Both Leighty and Tullock align exceptionally well with our core values," said David Ehrhardt, Managing Partner of EverGreene Tag and Label Group. "Each brings tremendous industry experience, process knowledge and leadership skills that will enable the Dixie Labels and ALG Labels and Graphics teams to provide our customers with exceptional service, quality products and on-time delivery. "
Leighty most recently served as Plant Manager at Multi-Color Corporation at its Norwood, Ohio facility. He was responsible for the entire plant operations, which generated $ 50 million in annual sales. His career spans over 28 years in the printing and packaging industry. He is proficient in print management, prepress, digital printing, variable data printing, web, litho, flexo and gravure. He holds a Bachelor of Science in Graphic Arts Management, with specialization in Print Management, from Ball State University, Muncie, Indiana.
Tullock brings over 25 years of printing and packaging experience to his new role as Managing Director of ALG Labels and Graphics Operations. Prior to joining ALG Labels and Graphics, he was General Manager of Fort Dearborn at its sheet lithography plant in Sparks, Nevada. He was directly responsible for the profit and loss performance of the factory, with 115 employees and an annual output of over $ 30 million. He holds a Bachelor of Science in Business Administration from the University of Louisville, Louisville, Kentucky.
[ad_2]