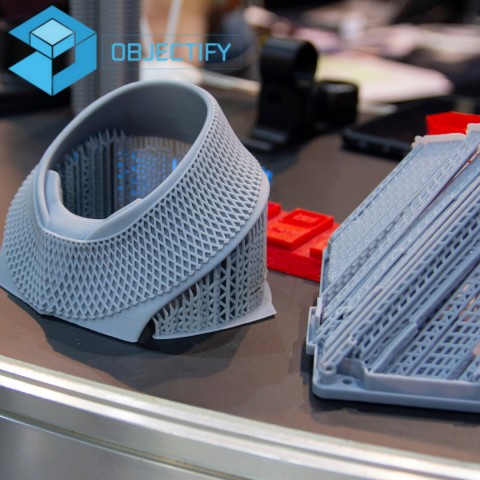 Effect of 3D printing technology on industrial design practices
3D printing technology has a great impact on existing industrial design practices. As 3D printing technology allows the designer to design a particular part in different ways and choose the most efficient design which would have better strength, durability and other factors while using the minimum amount of material. Thus, you save the amount of wasted material and reduce production costs.
Metal parts created using conventional methods produce parts in large quantities using the same mold, leaving virtually no scope for customization. But with the introduction of 3D metal printing, customizing and producing metal parts becomes quick and easy. This reduces the risk of customization as prototyping is very easy thanks to 3D printing technology.
Design accuracy
It is very difficult with traditional manufacturing practices even after post-production finishing to imitate the actual design.
3D printing technology closes the gap between the actual product and the digital design as designers are able to design precise 3D models and print them using a variety of materials
Lattice and honeycomb structures can be applied to product design to reduce the amount of material needed and the weight of the part. Use of 3D metal printing technology – lightweight components and design optimization; in building electric vehicles (EVs) and next-generation aircraft will lead to extended battery life, longer flight distances, and farther space travel. Travel and exploration will be more sustainable and energy efficient thanks to new designs created using advanced software tools for topology optimization, generative design and simulation in additive manufacturing.
Faster improvisations
It is much easier and faster to find and correct geometric defects by simultaneously improving the durability, strength or resistance capacity of other factors depending on the requirements. The time spent testing and implementing a design is significantly less than with conventional methods; due to rapid prototyping.
It is very easy to store and access the digital files used to generate 3D printed objects, allowing designers to modify and modify their previous products and even test them if necessary using prototyping fast.
Personalization
With the range of materials available for 3D printing on metal, customers have the choice of testing a product using various materials to achieve greater overall efficiency of the final product, which was clearly not feasible in manufacturing practices. traditional design.
Some materials, for example titanium, are easy to print but difficult to machine.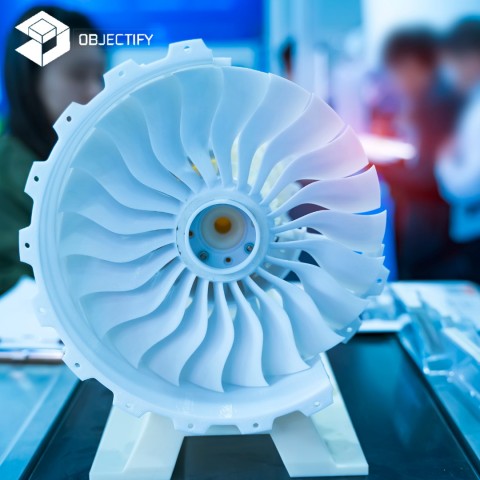 3D printing helps to combine a component from multiple parts into a single part. This simplifies production and reduces the use of fasteners and the number of materials used. The resulting product will be lighter and easier to recycle because there will be no need to break the part down into different materials.
Product Safety
By using additive manufacturing, designers have better control over product safety than in conventional methods. With the help of advanced CAD software, it has become much easier to list all potential and serious product issues without even manufacturing, which helps to reduce costs and ensures product and customer safety.
Transparent design communication
Many businesses have not been able to operate properly amid COVID when 3D printing using an online 3D printing service and CAD tools working remotely is entirely possible as the files are easily accessible by designers from anywhere. Thus, ensuring that the productivity of the business is maintained reasonably.
The future of 3D printing in industrial design
Massive growth in 3D printing technology is yet to be seen. It will play a major role in the manufacturing processes of various industries like automotive, aerospace, healthcare and other products. Create new lightweight designs with various materials that will replace existing components or parts created using current industrial design practices. This will also impact design research and development. 3D printing technology will also play an important role in supply chain management. Although changing existing industry practices is costly, it will only benefit the company in the long run.
About Object:
A leading 3D printing company in India with a team of over 50 engineers with 10 years of combined experience providing excellent quality additive manufacturing service to clients spread across global geographies since 2013. We offer a variety of materials, the best customer service and shipping across the globe. Objectify Technologies is ISO 9001, TUV Nord and AS9100 Aerospace Certification, TUV USA certified. The top-notch post-processing standard in polymer and metal 3D printing guarantees the strictest level of quality control and the fastest turnaround time. The collaboration with ISRO, DRDO, MRO and other leading companies around the world demonstrates Objecty Technologies' commitment to producing higher quality parts using 3D printing or additive manufacturing.
Media Contact:
For more information on additive manufacturing (AM),
visit https://objective.co.in/
Email ID – [email protected]
Phone +91 99363 40691, +91 9437169133
US # 646 948 4711
Media Contact
Company Name: Objectify Technology
Contact person: Media Relations
E-mail: Send an email
Call: +91-9599944602
Country: India
Website: https://objective.co.in/