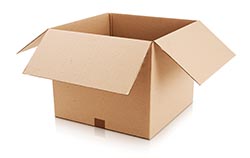 Digital Unboxing: packaging experiences a collision of innovation
[ad_1]
Premium commentary and analysis
Digital Unboxing: packaging experiences a collision of innovation
Across the industry, from brand identity and messaging to conversion and distribution, digital capabilities are driving a re-evaluation of processes in every part of the packaging supply chain. Mary Schilling explains how the presence of digital printing technology has created exceptional opportunities for labels, folding cartons and flexible packaging.
By Mary Schilling
QUALITY CONTENT
Our mission is to provide compelling commentary and analysis on trends, technologies, operations and events in all of the markets that make up the printing industry today. Support our mission and read articles like this with a Premium Membership.
TO READ THE FULL ARTICLE
About Marie Schilling
Mary Schilling is co-owner of InkjetInsight.com, writes technical papers on the inkjet industry, provides training on RIP and workflow, manages print quality analysis evaluation, ink management and management colors for OEMs and end users for pre and post machine installations.
Mary Schilling consults with stationery, fluid and inkjet machine suppliers on how to improve color and print quality for industrial and high-speed inkjet involving paper, plastics, metal, fabric and glass with UV and aqueous inkjet fluids. This experience led her to receiving the Innovator of the Year award from the Flexographic Technical Association and Xplor International for her efforts to bridge the gap between inkjet printing for documents and digital corrugated cardboard packaging.
She is the owner of Schilling Inkjet Consulting, a published author and certified ColorGate color trainer and distributor. His latest published works can be found www.thinkforum.com/librairie
[ad_2]