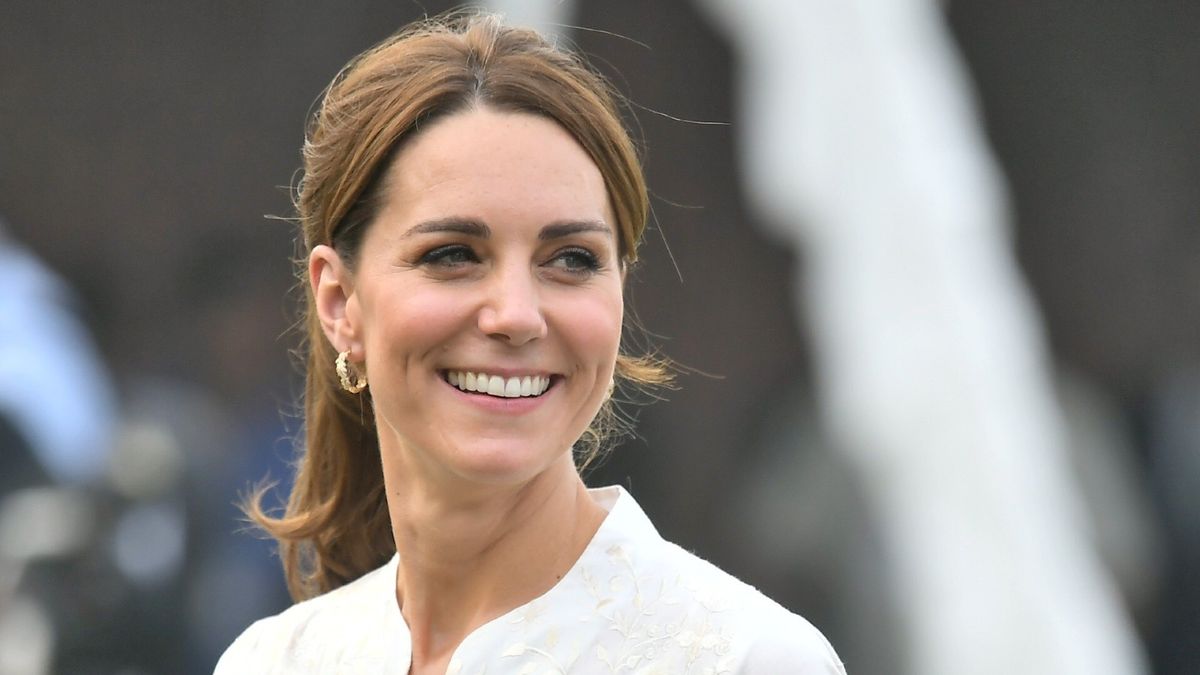 Dazzling Kate Middleton in Chiffon Self-Portrait Dress
[ad_1]
Kate Middleton has been dazzled in one of her favorite hues, cream, and fans are scrambling to get their hands on her latest stunning outfit. The royal was beautiful during a very important event for the passionate photographer: the launch of her book!
---
Kate Middleton's dresses are quickly becoming an obsession with fashion lovers across the world and who could blame them? Recently, an unearthed video of young Kate Middleton showed that she has had a sense of style since daybreak.
The Duchess of Cambridge's ability to juxtapose soft textures with more structured shapes and accessories is not only enviable but also easy to emulate. For example, who could forget when she paired a Boden belt with a pink dress for a modern princess look?
This time around, the Duchess has chosen to leave blush tones at home and stick with another mainstay of her wardrobe, cream. She looked utterly resplendent in a Self Portrait dress, which is still available online, but we don't bet for long!
Kate dazzled those present at an event to celebrate those who contributed to the making of the book Hold Still, a project dear to the heart of the avid photographer.
Kate Middleton led the campaign with the National Portrait Gallery to create a unique collective portrait of the UK during the 2020 lockdown.
The Duchess of Cambridge called on aspiring photographers to 'capture what life is like' during lockdown, focusing on three themes: helpers and heroes, your new normal and acts of kindness.
The project invited people of all ages to submit a portrait photograph taken over a six week period in May and June 2020. Over 31,000 submissions were received from across the UK and had participants aged 4 to 75 years. A jury then had the heavy task of selecting 100 portraits, which are published in this special book.
The book made headlines in May 2021, when secret notes Kate Middleton hid around London to mark the Hold Still book launch were shared online.
The Duchess, who wrote the book's introduction, shared a post on Instagram that began with "Thanks to the brilliant partners who made Hold Still a reality! 📸"
"It took a long time to get everyone behind this amazing project in person, but tonight we finally got it right. # HoldStill2020 arrived just at the start of the pandemic and aimed to bring people and communities together, using the incredible power of photography. "
With her gratitude, she continued: "This has been made possible by so many partners – @nationalportraitgallery @coopuk @bookfairies_uk – to name a few, and what is more remarkable is the way everything has been orchestrated from the kitchen tables and guest rooms! "
Concluding her grateful article on the book, the proceeds of which will be shared between the National Portrait Gallery and the mental health charity Mind, she said: "The most special thanks go to the thousands of people across the country. who took the time to share their containment experiences. Without them, the project really wouldn't have been possible. "

[ad_2]