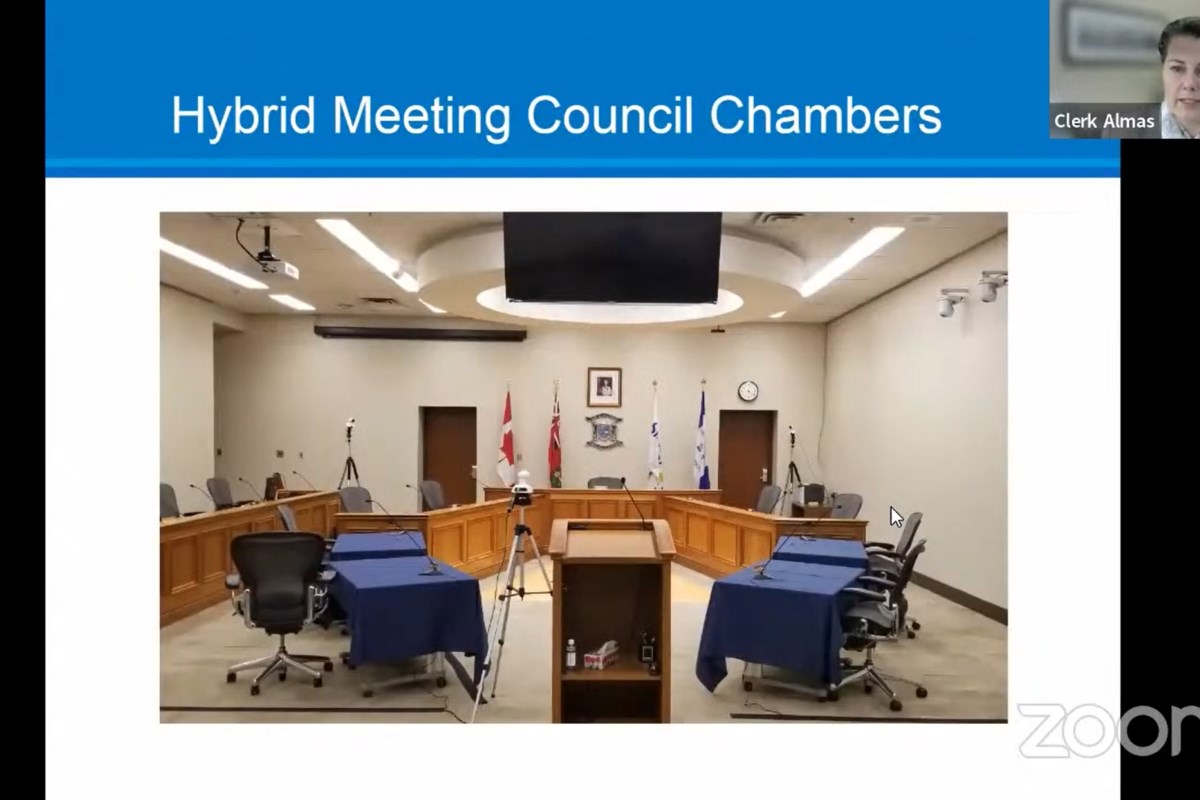 Council plans to return to chambers on March 1 with a hybrid meeting model
City spent $9,000 returning to in-person meetings, public attendance remains virtual for now
The city of Collingwood lost $9,147 to bring councilors back to the chamber.
At the Strategic Initiatives Standing Committee meeting on Monday (February 8), councilors received an update on preparations underway for a return to in-person council meetings, which is expected to resume from March 1 according to a hybrid model.
"I think a lot of us are looking forward to getting together in person," Clerk Sara Almas said.
Under the new model, all council members will participate in person in the council chamber at City Hall. General Manager Sonya Skinner and Almas will also be in attendance.
Heads of Department and staff will participate remotely unless authorized by the CAO, and for the time being, deputations and delegations will continue to be remote unless authorized by the Clerk and the CAO to participate in person. Additional support staff, Rogers staff and other managers or staff may be present in the boardroom as needed.
According to the report, the capacity of council rooms is 20 people in order to maintain a physical distance of two meters. At this time, the public is not allowed to attend in person until capacity restrictions are relaxed or eliminated, but meetings can still be viewed via the city's YouTube channel where they are streamed live and archived.
To streamline remote participation, additional cameras and tripods were installed in the rooms. The air filters have been replaced with better quality filters and the room will be disinfected before and after each meeting. Staff and council in council chambers will also be actively vetted on a daily basis.
Face coverings will be required for everyone in the council chamber and can only be removed when someone is speaking or consuming food or drink.
Council voted unanimously in favor of receiving the report and delegating to the Clerk, in consultation with the Mayor and Chief Administrative Officer, to modify meeting attendance as deemed appropriate.